The Science behind Silvon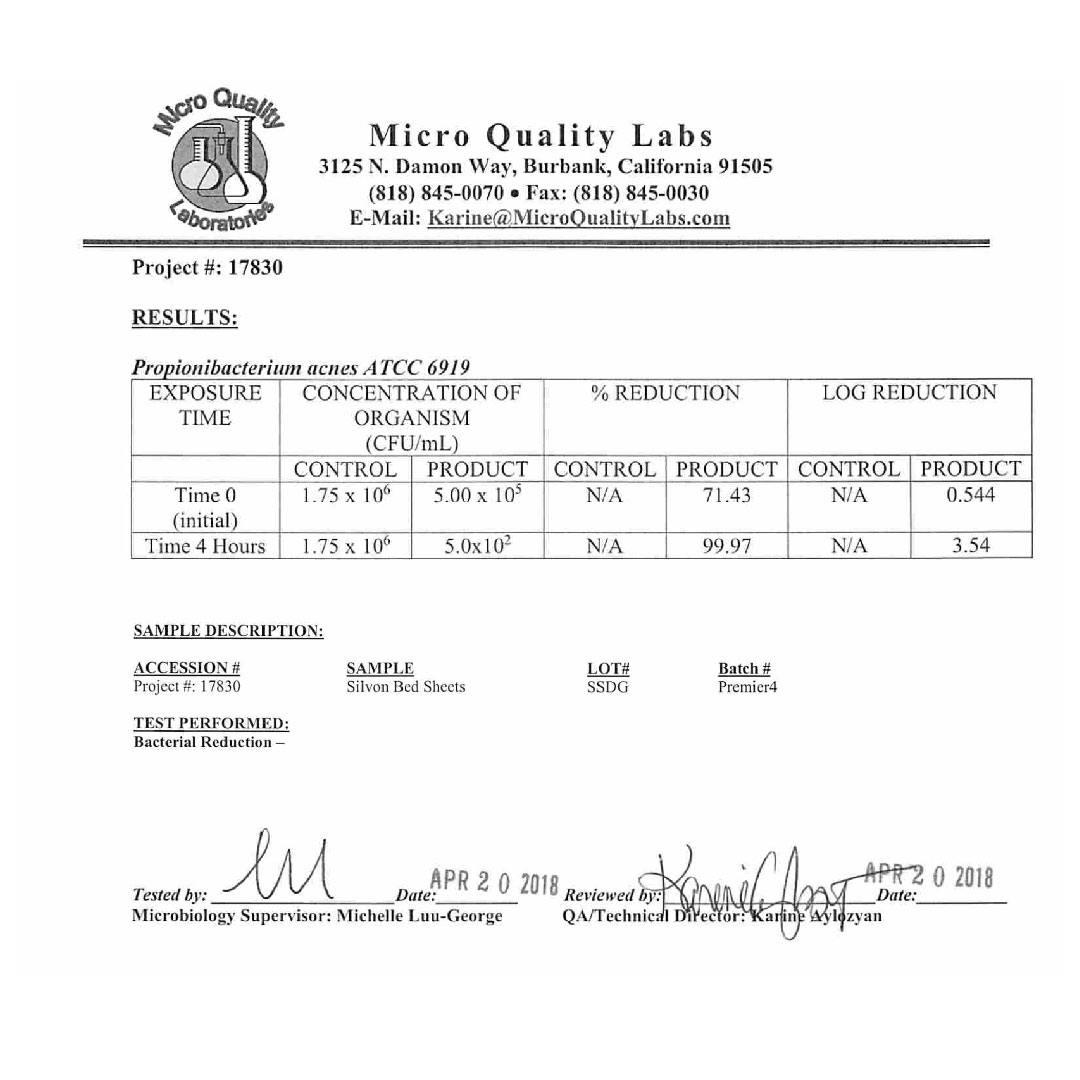 Silvon relies on the oligodynamic effects of natural silver, a well regarded antibacterial property that destroys bacteria cells. Antimicrobial silver has been used in the medical community for years. And it has been verified by more than a decade of testing at research institutions including Pennsylvania State University and Cornell University.
Our fabrics are independently tested by certified labs for efficacy. Our clinical research is led by a US lab that runs trials for top pharmaceutical and medical device companies. 
Silvon fabrics are exposed to a wide range of bacteria, and the antimicrobial activity is closely monitored and measured. All Silvon products have received the highest antimicrobial certifications. Furthermore Silvon fabrics are tested against specific bacteria linked to acne and skin health. Silvon fabrics are proven to reduce Propionibacterium acnes by 99.97%.